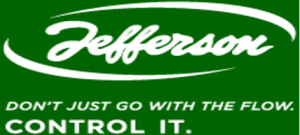 A general-purpose solenoid valve can be found in almost every industrial process operating with liquid, steam or gas, serving in an automation capacity or safety device. Selecting the correct solenoid valve for the application ensures the best performance and life span for the system. Solenoid valves are a combination of two functional units: The electromagnetic package, which comprises a solenoid and the plunger, and the valve body including the passage(s) and port(s).
Solenoid valves typically have 3 operation modes; direct acting or pilot operated (used for large orifices to keep the solenoid small), floating diaphragm or piston and hung-type diaphragm or piston valve. The combination of ports and position of the solenoid determine the solenoid valve type within each operation mode. For example, a 2/2-way has 2 ports and 2 positions for the solenoid (open & close).

Jefferson Solenoid valves are some of the most versatile general-purpose solenoid valves on the market. Used in a variety of systems, Jefferson Solenoid Valves can be outfitted for use in different industrial areas that handle water, air, steam, light oils, neutral gases and cryogenics fluids, from vacuum to high pressure and high temperature.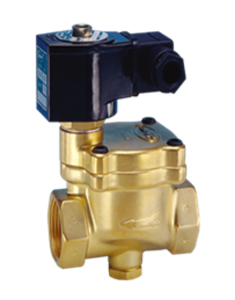 2 Way Solenoid Valves – General Purpose
Used in laundry equipment, pumps, autoclaves and hydraulic applications, the Jefferson 1342 Series comes in forged brass or stainless body, normally open or normally closed orientation and offered in end connection sizes from ¾" FNPT to 3" FNPT.
New to this series are unique slow closing option (CL designation) which provides a hammer-proof solenoid valve for liquid applications. Water hammer commonly occurs when a valve closes suddenly at the end of a pipeline system, and a pressure wave propagates in the pipe. This pressure wave can cause major problems, from noise and vibration to possible pipe collapse. The Jefferson 1342 slow closing option is the answer!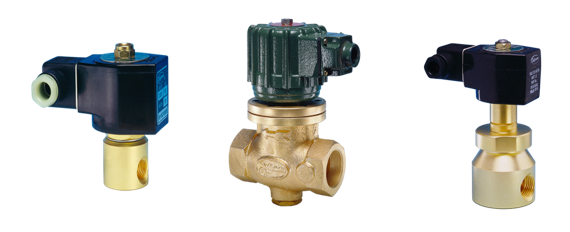 UC Series
2 Way Solenoid Valves – for Cryogenic Service and liquid CO2
Often compared to the Asco 2/2 series, the sophisticated Jefferson UC Series (1314, 1327 and 1390 Series) was specially modified and designed to control cryogenic flow of liquid nitrogen, liquid argon, liquid oxygen and liquid CO2 and features a normally open or normally closed option in either direct acting, (no minimum differential pressure is used to operate), or pilot operated (low minimum pressure is required to operate). This series can withstand temperatures as low as -328F and pressure as high as 1500psi as found in the 1/8" connection without compromise!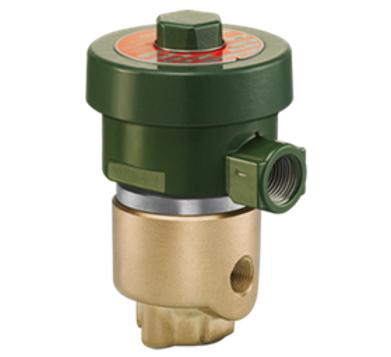 2094 Series
2 Way Solenoid Valves for CNG (VNG) Vehicle Natural Gas Dispensers
For the ultimate in performance and designed to handle high pressure fluids such as gaseous fuels, the 2094 series features an automatic safety shutoff for compressed natural gas systems like CNG dispensers. This efficient solenoid consists of a piston system that allows perfect opening and shutoff through an 8mm passage by means of a pilot orifice suited for high pressures up to 3750 psi. Standard with UL explosion proof and ATEX explosion proof coil housing, the 2094 series is one of the best solenoid valves on the market for the compressed natural gas (CNG) market.
Jefferson's range of solenoid valves include types and configurations for a wide variety of hydraulic, pneumatic, instrumentation, medical, refrigeration and aerospace applications. Solenoid valve solutions from Jefferson offer reliability, fast and safe switching and compact designs suitable for challenging environments. To access Jefferson's complete line of general purpose solenoid valves or to discuss your application, visit us at www.circlevalve.com or simply call us at 267-933-6300