Circle Valve Technologies is excited to announce the addition of NOSHOK products to our product offering!

Company Background:
NOSHOK pressure gauges are used on applications in virtually every industry on a global scale. Since their inception in 1967, the company has been providing innovative solutions, like the liquid filled pressure gauge, and has continued this tradition of innovation by adding multiple lines to its product offering over the years including:
Dial indicating gauges
Digital gauges
Transmitters
Transducers & indicators
Level transmitters
Pressure and temperature switches and transmitters
Bimetal and vapor actuated thermometers
Hydraulic load cells
Electronic force measurement instrumentation
Diaphragm seal options
These products meet and exceed the application requirements of OEM's and industrial users seeking exceptional quality, reliability and value.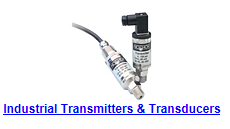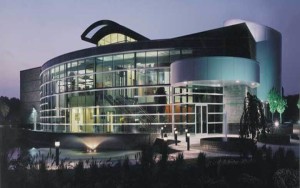 NOSHOCK Company Headquarters
NOSHOCK is an ISO 9001:2008 Registered Company
Circle Valve Technologies has partnered with NOSHOK to provide measurement solutions for our customers in a
wide variety of industries including oil & gas, fluid power, general industrial, automation, chemical processing,
manufacturing, water & waste water, food & beverage, and many more.
NOSHOK measurement solutions round out Circle Valve's extensive solution base including the ability to control, check and regulate process media.
Gauges: The NOSHOK line offers a variety of gauges to meet most any requirement, from standard dial and digital gauges to differential pressure and sanitary gauges with pressure ranges from 30Vac up to 100,000 psi. These run the gambit from economy gauges, used in many OEM applications, through vacuum and compound gauges, used for precision measurement applications. All gauges are available in a variety of casings and fill options (dry, glycerin, ammonia, etc.).  Additionally, there are a variety of connections and multiple mounting options to incorporate the gauges into any application.
Types of pressure gauges offered include:
Dial Indicating –Diaphragm, Process, Precision Test, Vacuum, Compound & High Pressure Type
Differential Pressure – Piston, Diaphragm and Membrane (High/Nominal Static) Type
Sanitary – Fractional, Heavy-Duty and Homogenizer Type
Pressure Transmitters & Transducers: NOSHOK's line of CE compliant transmitters & transducers are precision engineered to fit most industrial and sanitary applications. They offer a wide range of electrical and process connections such as; 4 & 6 pin Bendix, M12x1, Hirschmann, Mini-Hirschmann and cabled connections to meet most any requirement.
Additional Features:
Shock ratings 50g's to 1000g's
Vibration from 10g's to 20g's
Accuracy ranges between ±0.125% to ±0.5% full scale
Durability Avg. 100,000,000 full scale cycles
NACE & RoHS Compliant and FM, CSA & ATEX approved options
NOSHOK's success is built in part, on the same philosophy our customers have come to expect from Circle Valve Technologies, by providing superior technical support, the best customer service experience possible and the ability to ship many stocked and factory stocked components within a week.
To see the NOSHOCK product line or to place an order, visit the Measurement Devices sections of our website. For additional help and consultation, contact a Circle Valve Technical Sales Team Member to discuss your application.
[email protected]
1-800-645-6733